about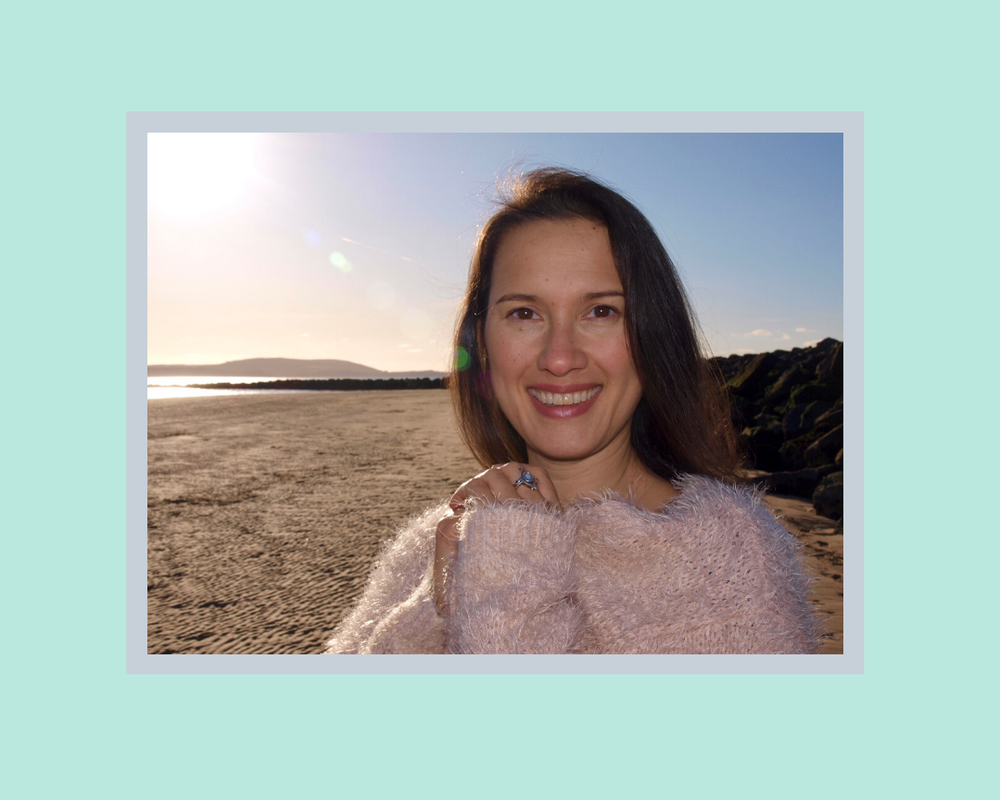 astrid brook
Hello and welcome!
I'm a singer-songwriter based in London, UK.  I've been gigging for over 20 years and have played numerous solo concerts in the UK and abroad.  Through my music, I also support two charities: The Country Music Foundation of Sri Lanka; and Music4Children.
I've independently released three albums:  Wild River (2008); Full Circle (2011); and Liberation (2019).
I'd like to share a bit of the story behind my album, Liberation, so I hope you have a few minutes to spare and a nice cup of tea.
What is Liberation?
Liberation is an album of Liberating Folk Music songs, composed to gently lift your spirit.
The album was recorded using a 432 hertz musical pitch tuning (as opposed to the global standard 440 hertz).  The 432 hertz tuning is reported to have a harmonious and balancing effect on the listener if they are open to it.
The songs are inspired by Buddhist quotes, and the intention is for the music to support you if you're journeying from a place of suffering to the experience of wellbeing.
Liberation was produced by Jim Hawkins who I feel has added a lovely golden character to the recording.  You can find out more info about Jim in the sleeve notes.  It was released on my birthday in December 2019, and is available to stream and download from Spotify, Apple Music, and lots of other platforms.
What is Liberating Folk Music?
As there has been a trend in artists creating their own subgenres of music - think 'Wizard Rock' and 'Shoegaze Pop' - I thought it would be fun to create my own.
With help from a friend, we came up with Liberating Folk Music to reflect the gentle uplifting feeling of my songs.
How did Liberation come about?
I've always loved music and started songwriting at the age of eight.  I didn't know it at the time but losing myself in music was actually a coping mechanism because by that age I'd already had a number of adverse childhood experiences which I'd only come to recognise much later in life.
I also lost myself in books.  Non-fiction was my thing, and I found quotes would jump out at me so I started writing them down and collecting them.
So it seemed like a natural progression when I eventually wrote my first song inspired by a quote.   I'd started practising Nichiren Buddhism and when I came across a visual quote about the moon, I wrote The Moon Song.  This is about persevering until you reach your goal, and the moon is the symbol of victory.
After writing this song, I committed to writing a full album of songs inspired by Buddhist quotes, through which I could share parts of my personal story, and also reflect on our wider shared experience.  This became Liberation, and if you fancy reading the quotes and lyrics you can find them in the sleeve notes.
So, what is my personal story? 
Essentially, my story is about my own journey of inner liberation and my transition from a place of suffering to the experience of wellbeing.  And of how I learned from the past so I can now look to the future. 
Along the way, I had to face my fears and inner demons which were a result of experiencing childhood adversity; and overcome mental health challenges including PTSD, social anxiety and an insecure attachment style.
I've learned how to establish the right relationship with myself, others and my environment.  That is, a relationship that is born from love which is ethical and functional, and is built on empathy, kindness, security and trust.  This is the deep work we're called to do if we want to overcome any disempowering patterns of relating we may have inherited, so we can evolve to an empowering relationship dynamic with ourselves and others.
With a love of learning and fuelled by faith, I've studied psychology, archetypes, biology, neuroscience, metaphysics and Buddhism.  I've also experienced many different healing modalities which together have helped me to regulate my emotions; rewire the neural pathways in my brain; calm my nervous system; and enjoy an experience of wellbeing.
Through this work, I've also gained a deep understanding of people, relationship dynamics and culture, and I'm seen as a trusted advisor to others both personally and professionally.
Business & Culture
As well as music, I'm also fascinated by global business and cultural systems, and I've enjoyed a long career in HR and operations in global medical communications, tech and media agencies, among others.
Many years ago when I worked near the Bank of England in London, I decided to visit the museum inside the bank during my lunch break.  This is one of the world's oldest banks (established in 1694) and I learned about the journey of money over the centuries.  I was the only person in there at the time, and I had the sense that I was truly inside the belly of capitalism.  My visit to this museum reinforced my desire to learn more about ideologies, business and leadership through working and studying, which is ongoing.

I've also found that my business experience has informed my music, and I feel my most relevant song on the album is We The People.  This song reflects the thoughts of individuals, groups and organisations dotted around the world, who are working towards transforming business operations so they're sustainable and focus on profit, people and the planet; as well as evolving our local and global cultural systems through establishing right relationships.
Like these people, I believe that it is up to us how we evolve as a species.  We have the ability to design a future where we all thrive, where there's value and good for us all, and where we primarily experience wellbeing. 
As with any movement, if enough ethical, creative and clever people work towards the same goal, then together we will create a paradigm shift.  We only have to try.
Thanks for reading this far!
Music is such a blessing and has the power to uplift us in an instant.  If my songs resonate with you then I hope they support you on your journey, and help gently lift your spirit.
If you have any questions or comments then feel free to message me through social media or the contact page.   Take good care of yourself and stay safe x